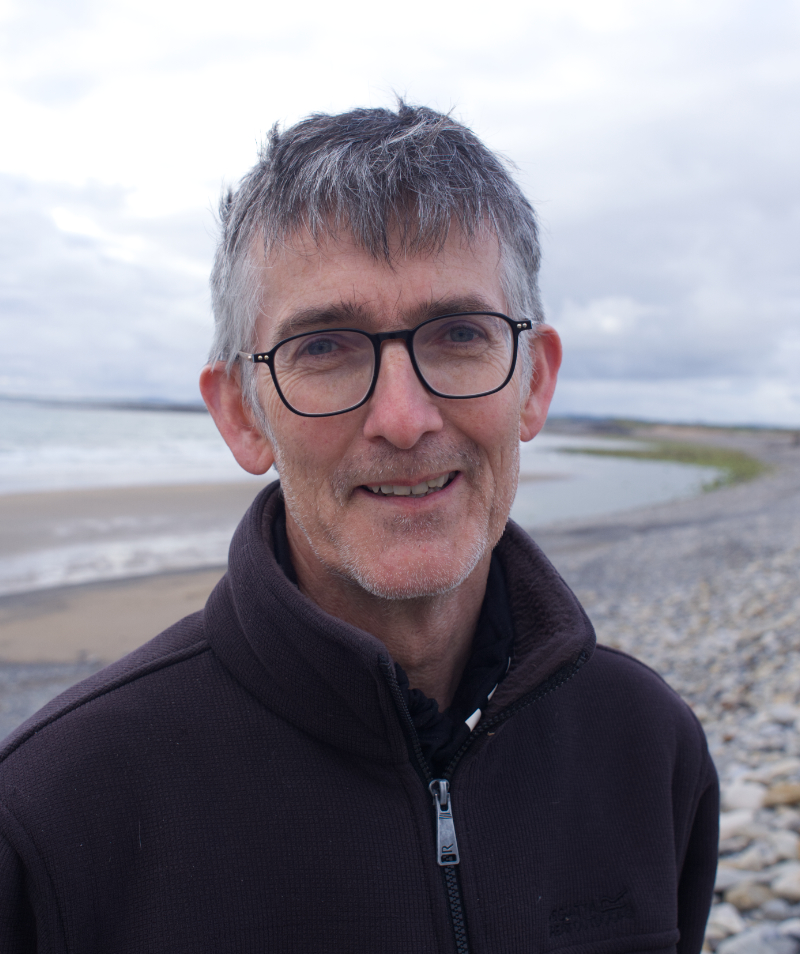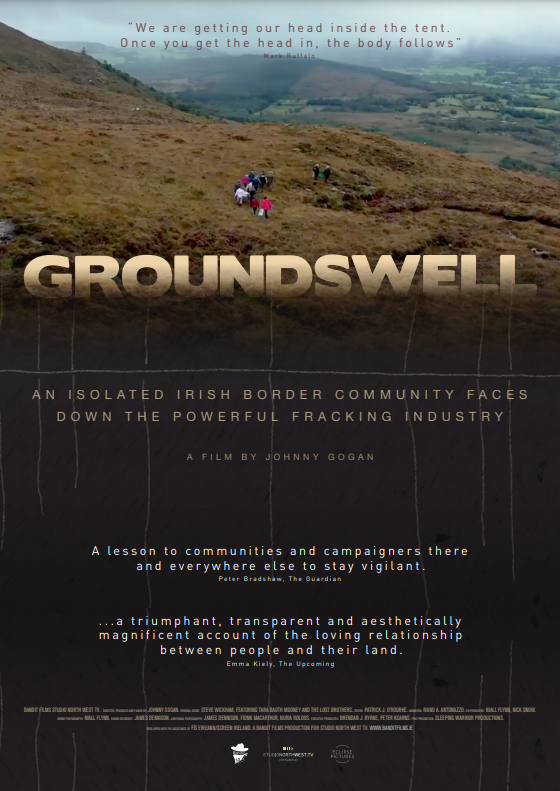 Leitrim documentary filmmaker
and feature film director
Johnny Gogan is a Leitrim filmmaker whose ten feature films include Hubert Butler Witness to the Future (2016) and Prisoners of the Moon (2019). He was founding editor of Film Ireland in 1987.
Watch Groundswell

in advance. Johnny

will provide a series of questions to consider as they view the film.

On the evening of the masterclass, break into teamwork groups for 40 minutes to consider Johnny's questions among themselves. Johnny will spend time with each group.
Then all join Johnny to discuss how they might go about developing and producing their own social action documentary.
In addition, those attending have the opportunity to produce a one-minute documentary on an environmental issue, and submit it to

info@cleraunmedia.com

by noon on 2 November 2022. Johnny will review those submitted and offer his comments and feedback on the evening of the masterclass.
The masterclass will be chaired by John Gormley, Chair of ScreenGreening and former Chairperson of Screen Producers Ireland. He was leader of the Green Party from 2007 to 2011 and served as Minister for the Environment and as Lord Mayor of Dublin.
The event is free of charge.
Johnny Gogan
Leitrim documentary filmmaker and feature film director
9 November 2022
Wednesday, 19:00 to 21:30
Location
6 Clare Street, Dublin D02 EF82
Participants
Attendance limited to 30 participants
Cleraun Documentary Masterclasses
With the ongoing support of the Broadcasting Authority of Ireland (BAI), the Cleraun Media Conferences developed from a small event in 1986 into a national conference focussing on professional integrity and ethics. Following the last conference, it was decided to organise masterclasses every few months for smaller numbers of young documentary filmmakers and journalists. The aim is to allow those taking part to develop a network of contacts who could help one another when facing challenges in the context of professional integrity and ethics. This is made possible by the generous support of Fís Éireann/Screen Ireland and the BAI.